Message from The Chairman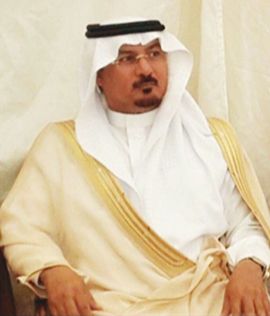 It's a great honor and privilege for me to extend to you all a very warm welcome to the RACO website. On behalf of the entire RACO family, I am pleased to introduce you to RACO group, and to offer my vision for Alasamer Technical Trading (ATT). I strongly believe that this website will help you find what you are looking for.
ATT is a 100% Saudi company which has been offering its services to industries in Saudi Arabia and other GCC countries since 2009. Earlier ATT was focused on the supply of Valves and Actuators to industries in the territory of Saudi Arabia. Now we have extended its product range and reach to all over GCC.
ATT is closely associated with vendors who are having an impeccable reputation all over the world. We are the sole agent of Sunbelt Supply which is a veteran company in the field of supply of valves and actuators since 1978. Sunbelt Supply is a world leader in the supply and distribution of manual and automated valve products and accessories serving the petrochemical, refining, midstream / upstream oil and gas, power, pulp & paper, wastewater, marine & offshore and mining industries. 30 plus years of experience, combined with a comprehensive, high-quality inventory, enables Sunbelt to consistently provide the in-house expertise and dedicated service to meet or exceed customers' requirements.I am pleased to inform that ATT has opened a warehouse at Jubail Third Industrial Area for stocking and supply aiming the best delivery time to our customers. We have always valued our customer as our top priority and has provided the best services regardless of the quantity of purchase.
We have extended our product range from Valves and Actuators to Container liners, Pipe fittings, Expansion joints, Combustion equipment. As the sole agent of Prime Progression, ATT has provided the services to SABIC, Sipchem, S-Chem and many other firms, and also we are having blanket agreement with some among them. Prime Progression is a trusted partner for high-value products in packaging and transportation. A certified company holding ISO 9001-2008 for manufacturing systems and general practices and ISO 22000 for food safety management – involving interactive communication, system management, prerequisite programs and HACCP principles.
I am glad to introduce you our new partner, FIVES, for whom we are the sole agents in Saudi Arabia and Kuwait. Fives ITAS S.p.A., are world leader in detail design, fabrication and supply of Combustion Related Equipment and VOC Treatment Equipment and cater for complete range as required by Refineries, Chemical and Petrochemical Plants, Gas Fields, LNGs, Steel Plants, Fertilizers Plants etc., and for the Industry (Automotive, Paper mills, Textile, Ceramics, Printing and Inks, Painting Producers etc.).
Fives Nordon is another subsidiary of FIVES group to whom also we are the sole agents. Fives Nordon has long experience in the design, manufacture, assembly, on site supervision and repair of expansion joints. They assists customers by performing the flexibility calculations and determining the appropriate type of expansion joints for the installation.Fives Nordon has more than 50 years' experience in manufacturing customized expansion joints.
ATT is also the sole agent of Ashtapad Overseas which is a GOVT. OF INDIA RECOGNIZED EXPORT HOUSE, PED Certified & Rina ApprovedManufacturerand also ISO 9001, ISO 14001, OHSAS 18001 Certified Company. Ashtapad Overseas is one of the leading exporter offers products high-nickel alloys, high-performance alloys and Stainless Steels, used for the difficult jobs in engineering. These alloys are highly engineered to offer a superior combination of heat resistance, high-temperature corrosion resistance, toughness and strength and are used in the world's most technically demanding industries and applications.
Our objective is to be an added value partner to our customers and partners thus promoting selective worldwide quality products and services complemented with local content including stocking, servicing and manufacturing. Our mission is to continuously serve our customers with genuine quality items and support them with professional services designed to lower their total cost.
I am really proud to have a bunch of experienced and highly qualified workforce in our team of employees. We are maintaining the best work ethics within our esteemed organization and are supporting each and every employee regardless of the designation he/she is in. I should say this is our key for maintaining a positive work environment in the company which is reflected by providing an effective and efficient support and service to the customer.